"Pasalubong" Cebu`s おみやげ
10 9月 2014, Posted by セブの生活
in
For many tourists who have visited Cebu, dried mango is the most common おみやげ for family
and friends. However, there are plenty of other delicacies that many people do not know about.
1. Lechon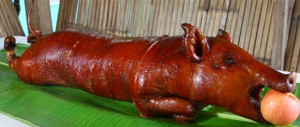 Cebu`s lechon is known for its exceptional flavor. It is served in many restaurants around the city.
A whole lechon is usually served during special occasions.
2. OTAP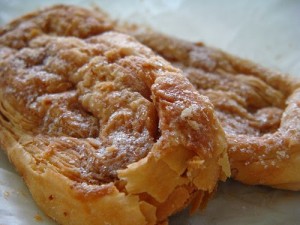 This is a puff-pastry very well known in Cebu. It is made of flour, shortening, coconut, and sugar.
3. Chicharon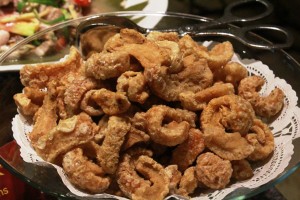 Carcar City is known for the best chicharon. It is deep fried pork's back fat or pork rind.
4. Rosquillos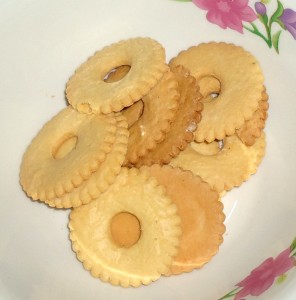 Rosquillos is originally made in Liloan Cebu. It is a circular shape cookie with a hole in the middle.
5. Bibingka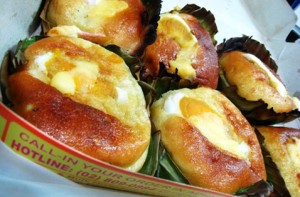 Bibingka is a type of rice cake made in many parts of the country. Mandaue City is especially known
for its special bibingka baked in a special oven known as "Urnohan."